The Charity's purpose is to relieve "persons resident in the area who are in need, hardship or distress by making grants of money or paying for items, services or facilities" which will reduce that need.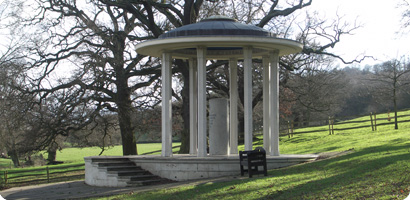 The area is the electoral Wards of Egham, Englefield Green, Hythe and Virginia Water and a beneficiary should, normally, have resided there for not less than 5 years.
Who, typically, qualifies for grants?
Families facing a crisis brought on by, for example:

sudden loss, through death or disablement, of the breadwinner
disablement or injury suffered by a member of the household
crime victims.

Elderly people, living in their own home, who have problems brought on by, for example:

settling down again after discharge from hospital
mobility impediment
home management (decorations, appliance replacements, gardening crises etc)
fuel bills in prolonged severe winters

Those with physical and mental disabilities living in their own homes, and their carers.
The mentally ill recuperating in the community
Parents who find it impossible to provide for their children with such help as:

extra-mural fees and kit, educational trips and visits
regulation uniform and sports clothes
fares to school.
How do Trustees get to know of those in need?
We maintain regular and personal contact with organisations providing comfort, care and advice to people in the area. We prefer applications to come from these agencies.
How does the Charity help?
The Charity meets the costs of any help approved, either by making a cash grant to the referring agency for disbursement or by settling the bill direct. There is no upper or lower limit to the size of the grants the Trustees may award.
What can the Charity not do?
It cannot pay for necessities that central or local government will provide (although it may 'top up' partial provision.)
It cannot make up income deficiencies or make recurring grants
It cannot pay for necessaries which applicants, albeit with appropriate advice and befriending, could provide for themselves
It cannot make loans- any help that it offers must be through an outright grant
It cannot commit to help any case other than at a full Trustees' meeting at which the majority support the proposal. Thus, no Trustee acting alone can commit the Charity to a grant. The meetings take place at 6- weekly intervals
Making a request for help
The Trustees are themselves local residents. Four of them are appointed by Runnymede Borough Council, one from each of the locality's population centres (Egham, Englefield Green, Hythe and Virginia Water) and three are co-opted by the Trustees. There are from time to time also some Associate Trustees. Meetings are held once every 6 weeks
We ask applicants, usually through their referral agency, to download an application form, complete this as fully as possible and return it to the Charity's Secretary at the address shown. A Trustee will make contact with the referring agency and, on occasion, may visit the applicant by appointment.

1

Are you eligible?

Are you resident in Egham, Englefield Green, Egham Hythe or Virginia Water? Have you lived in the area for some time, ideally 5 years?
2

Download and complete a form
3

Send your form to us at...

Email: eghamunitedcharity@outlook.com

Egham United Charity
c/o Gladstone House
77 – 79 High Street
Egham
Surrey
TW20 9HY

Please note that post is currently taking longer than usual to reach us. Where possible we advise using email instead.